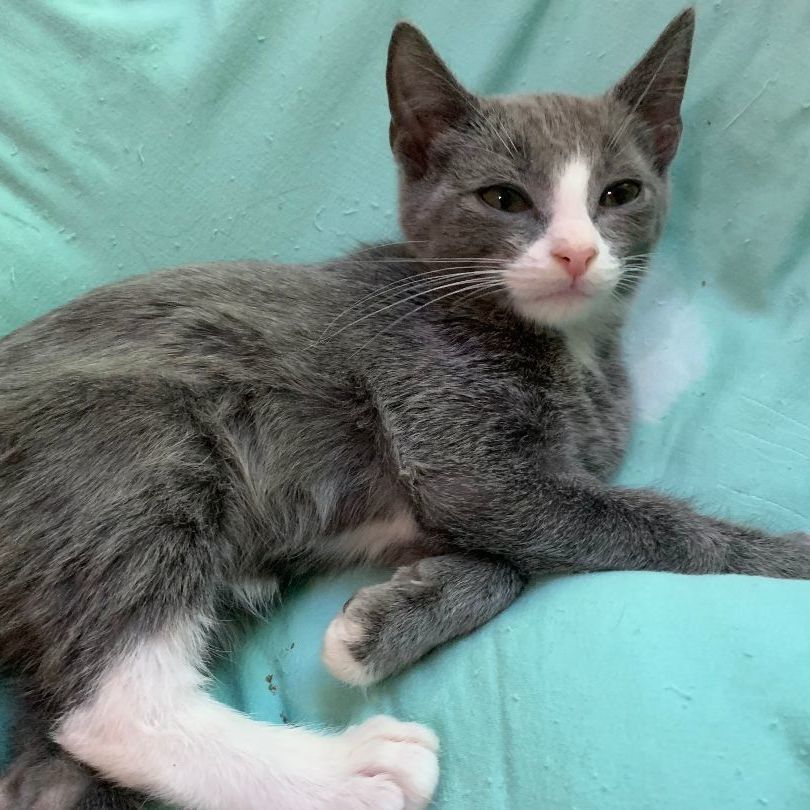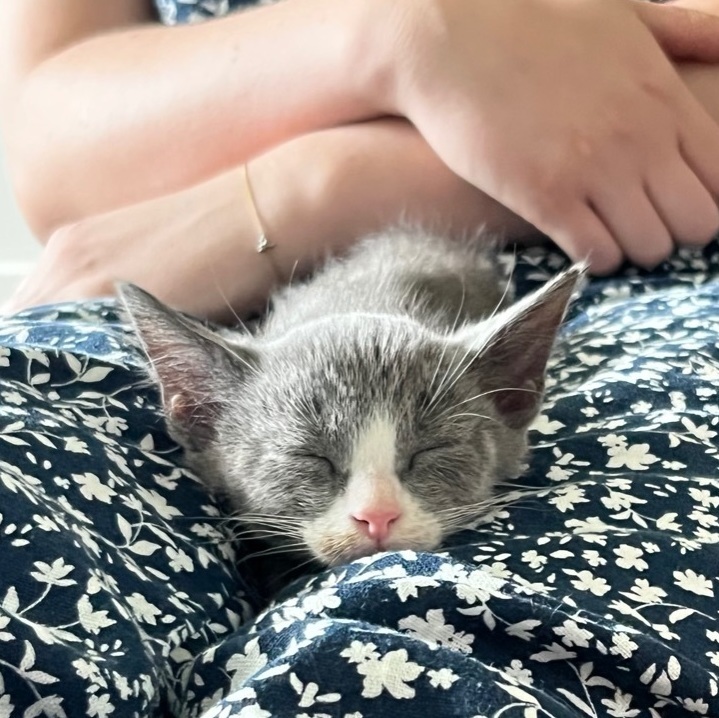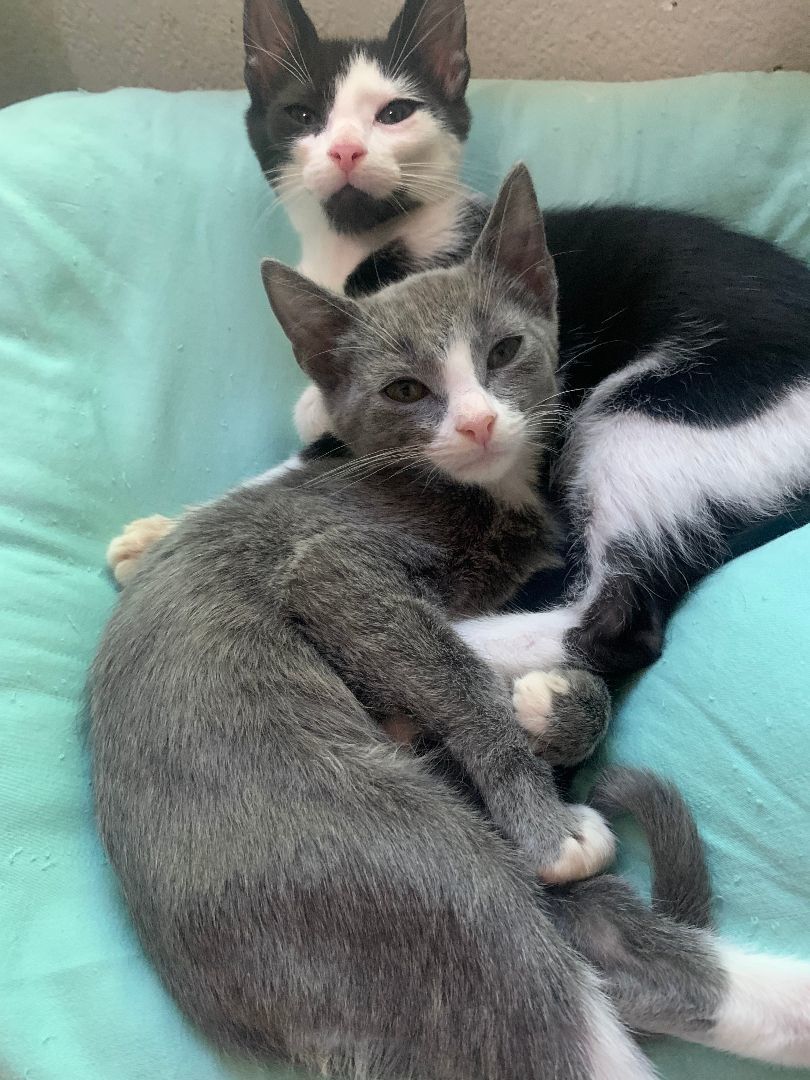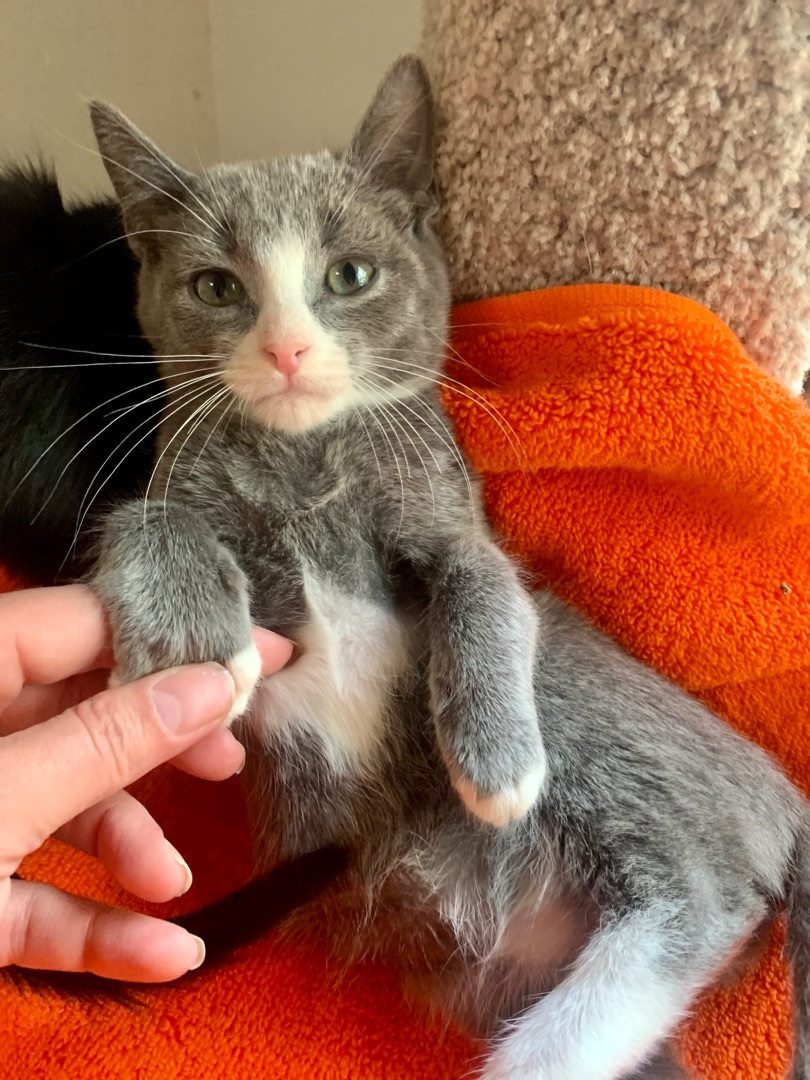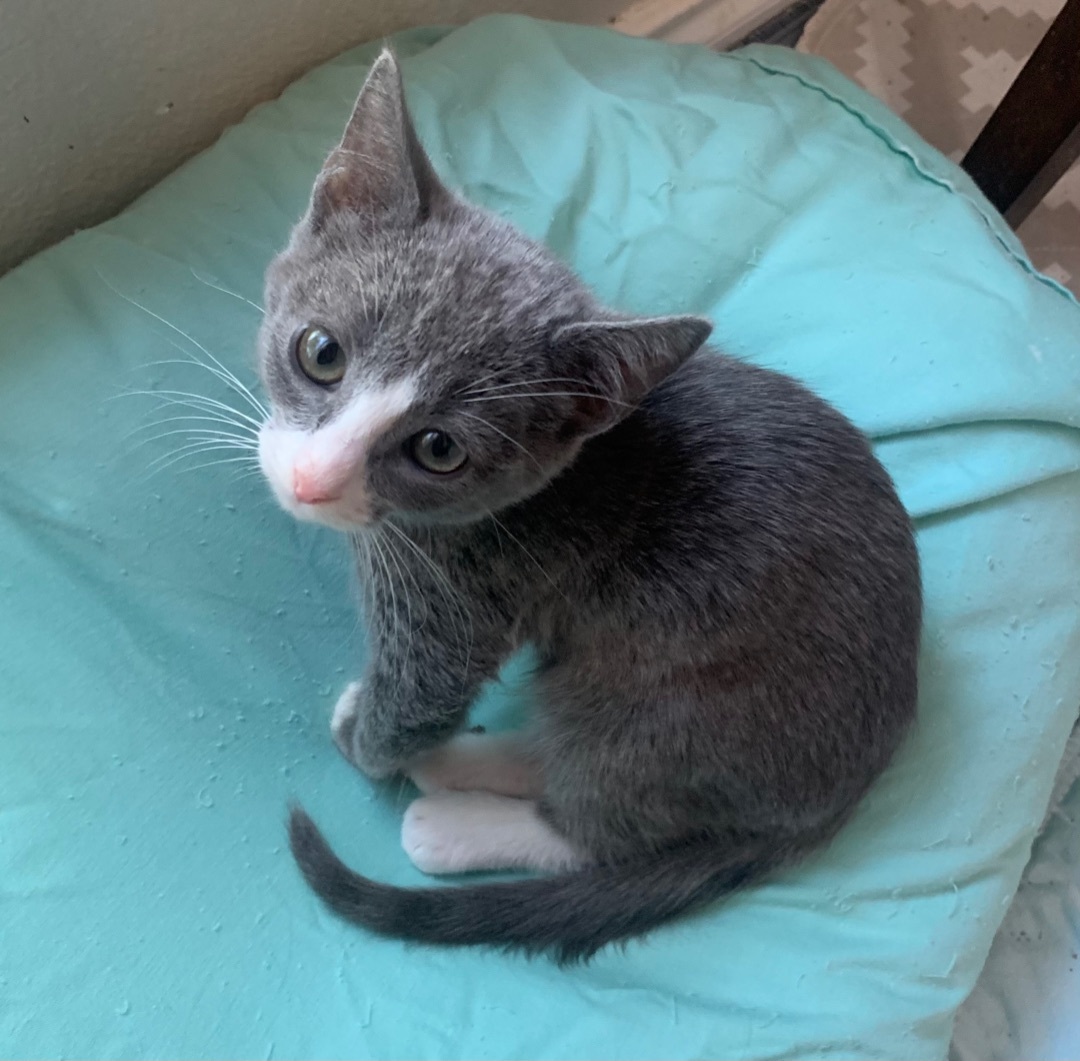 Adopted - Not Available
Name
Etienne
Type
Cat
Breed
Russian Blue
Gender
Male
Age
Baby
Color
Size
Medium
Status
adopted
Attributes
Spayed Neutered House Trained Declawed Special Needs Shots Current &nbsp
Environment
Children Dogs Cats &nbsp
Introducing Etienne, the enchanting Russian Blue kitten with a heart full of sweetness! With his striking blue coat adorned with white, Etienne is not only stunning but also incredibly affectionate.

This little feline bundle of joy is as playful as he is cuddly. He loves exploring the world around him, chasing after toys, and pouncing on anything that catches his eye. When he's not busy with his playful antics, Etienne seeks out affection from his human companions. He'll purr contentedly in your lap and nuzzle against your hand, showing just how much he adores being showered with love.

Etienne is known for his confident and outgoing nature, making it easy for him to make friends with other cats. While he hasn't met dogs yet, we suspect that with a slow and gradual introduction, he will likely adapt well to canine companions as well.

If you're looking for a charming and loving companion to brighten your days, look no further than Etienne. With his endearing personality and captivating blue-and-white coat, he'll steal your heart in no time. Come meet this delightful little kitty and experience the joy and love he brings to every moment.