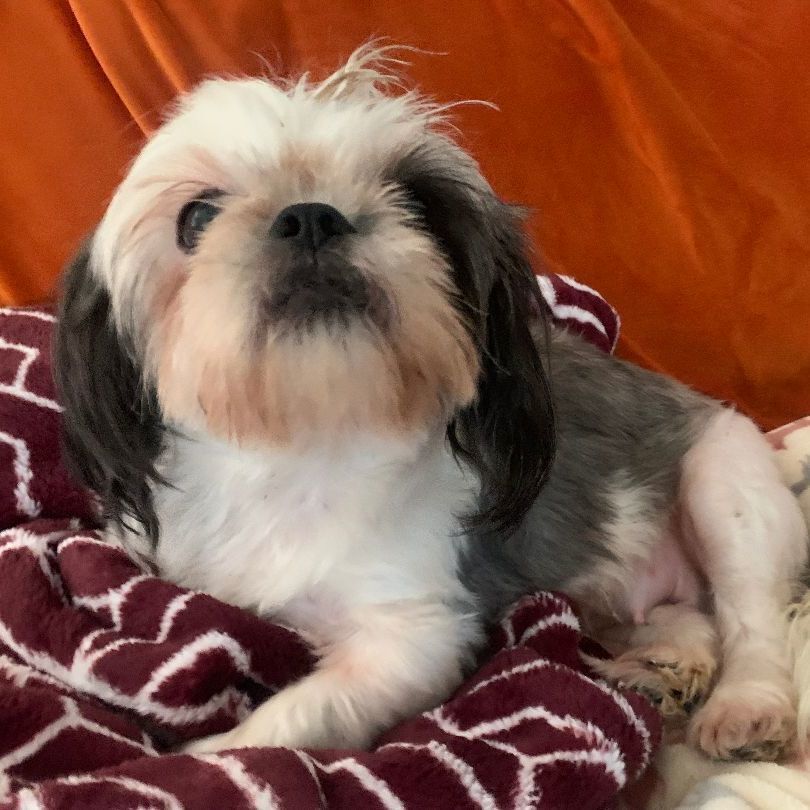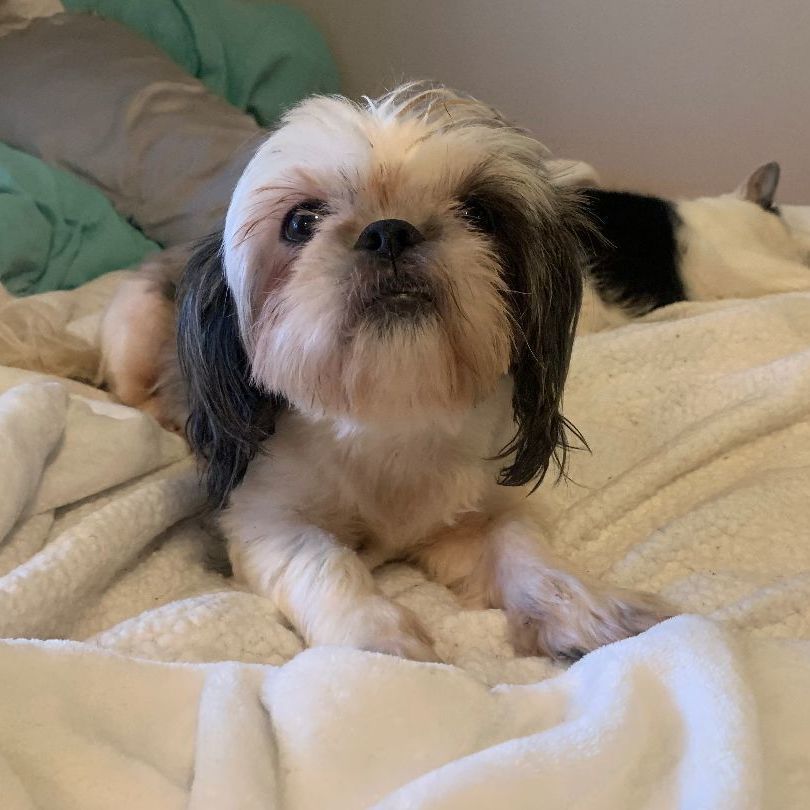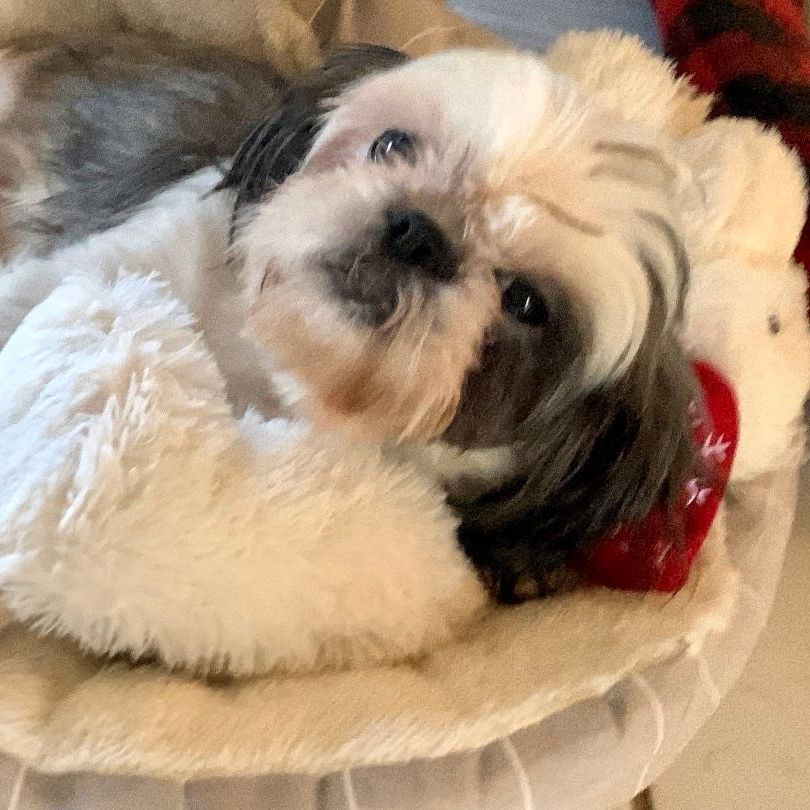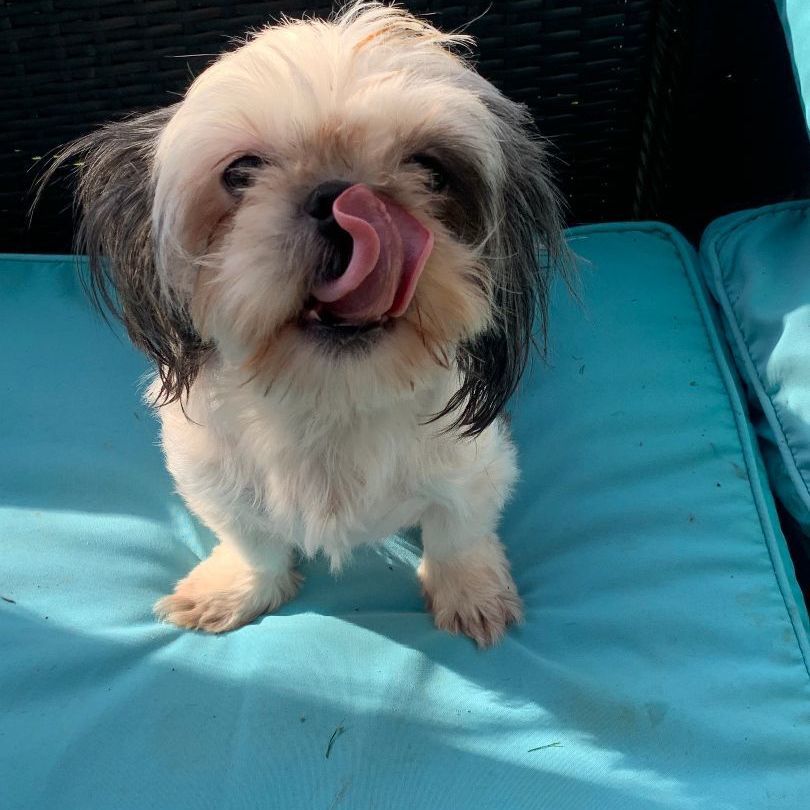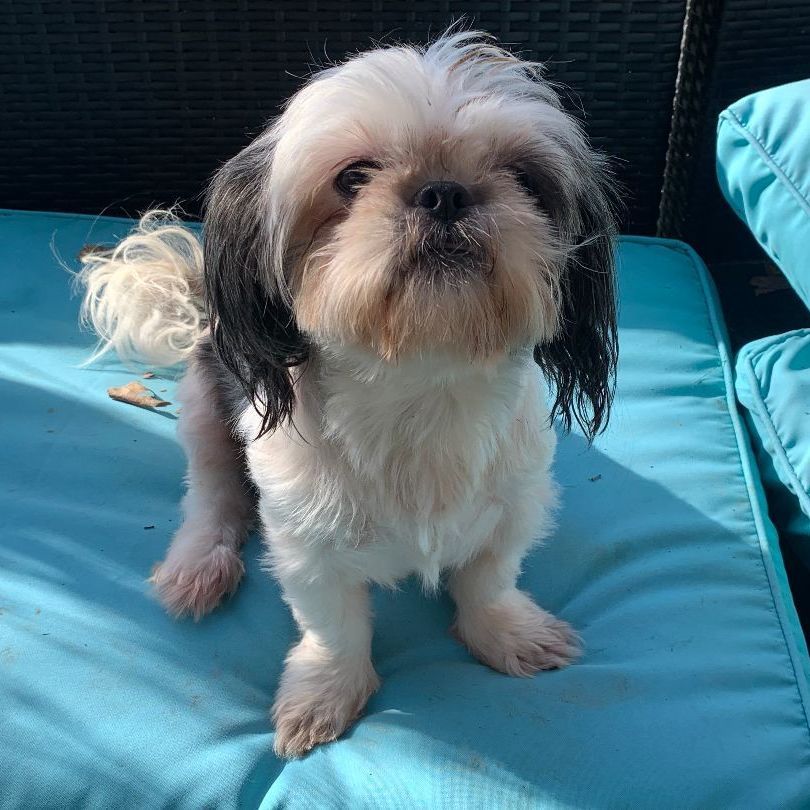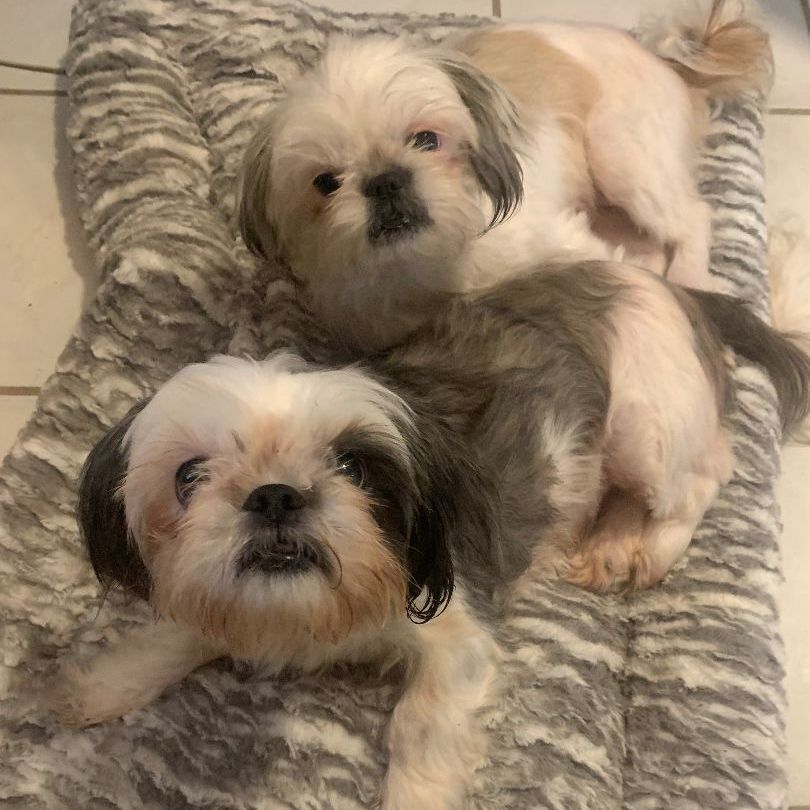 Adopted - Not Available
Name
Frankie
Type
Dog
Breed
Shih Tzu
Gender
Female
Age
Adult
Color
Gray / Blue / Silver
Size
Small
Status
adopted
Attributes
Spayed Neutered House Trained Declawed Special Needs Shots Current &nbsp
Environment
Children Dogs Cats &nbsp
Frankie
Female
Shih Tzu
3 years
11.7 lbs

Frankie is an affectionate lady looking for love! Frankie will lay on your chest and stare soulfully into your eyes as long as you will let her and will offer you the most gentle kisses.

Frankie loves playing with her sister (or possibly daughter) Grace so might enjoy a home with a playmate. She sometimes chases the cats in her foster home but never hurts them. She is learning to tolerate the crate and goes right in at meal time. Put a comfy bed in her crate and she will go in on her own for some nap time. She loves sleeping in bed with her foster mom and is definitely a lap dog who will soak up any affection you have to offer. She isn't able to jump onto the couch or bed on her own but will beg adorably on her hind legs for you to pick her up. Frankie is such a good listener and is eager for someone to teach her some skills and tricks!

This sweet girl is very much has a caretaker spirit and seems in touch with her human foster mom's emotions and offers comfort.

Frankie's Rescue Story: Grace and Frankie have a unique and sad story, and it's time for their happy ending. They were found in a box with 3 newborn puppies. Once they were taken to a shelter near the border, 2 more puppies were born. No one ever knew whose puppies belonged to who but it didn't matter to Grace and Frankie who worked as a team to nurse them and care for them.

Will we adopt Frankie and Gracie out together? That depends on you. They both need someone one on one training [mostly around potty manners], which is more challenging with two dogs versus one. But keeping them together after what they have been through would definitely be a dream come true. While they love each other dearly, they also crave one on one human attention so they might thrive if placed separately as well.