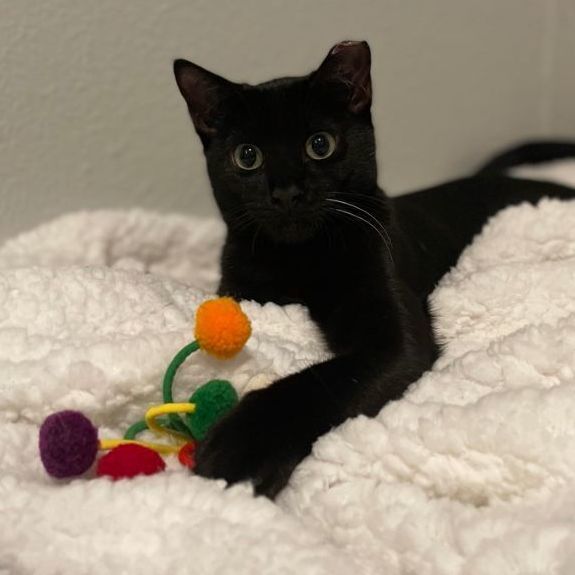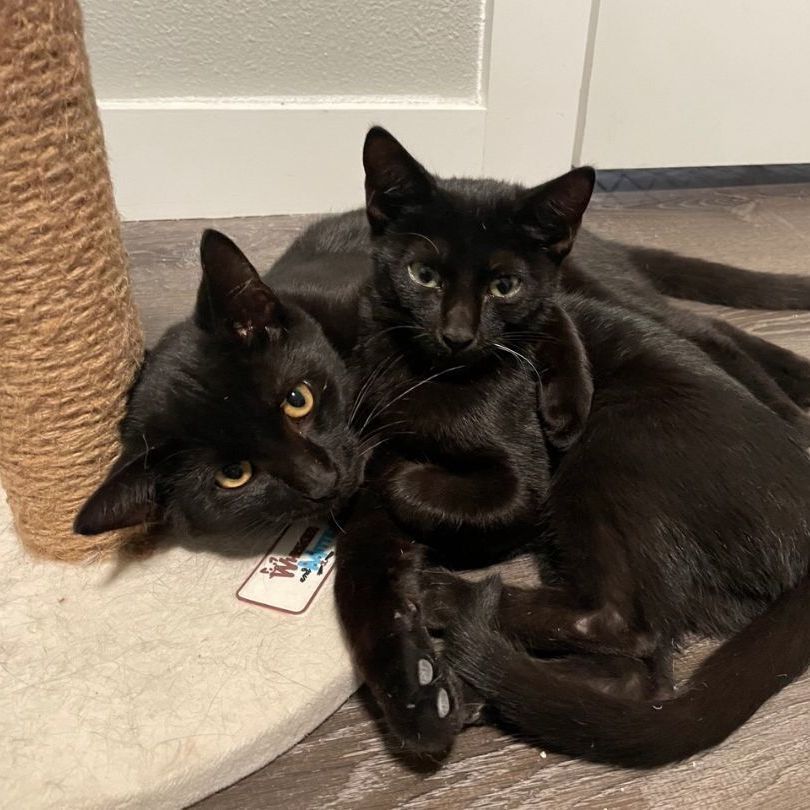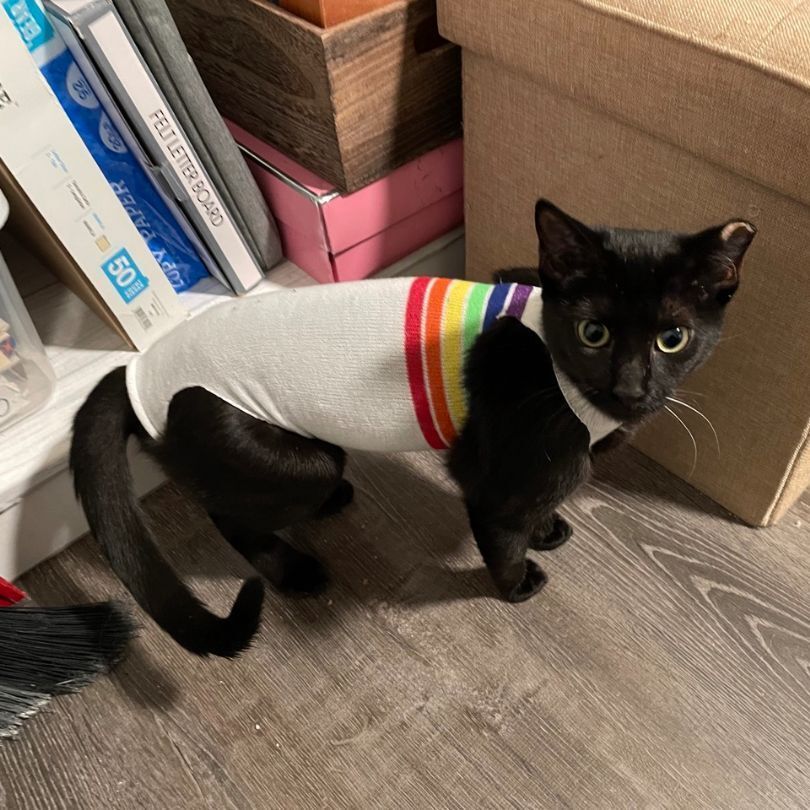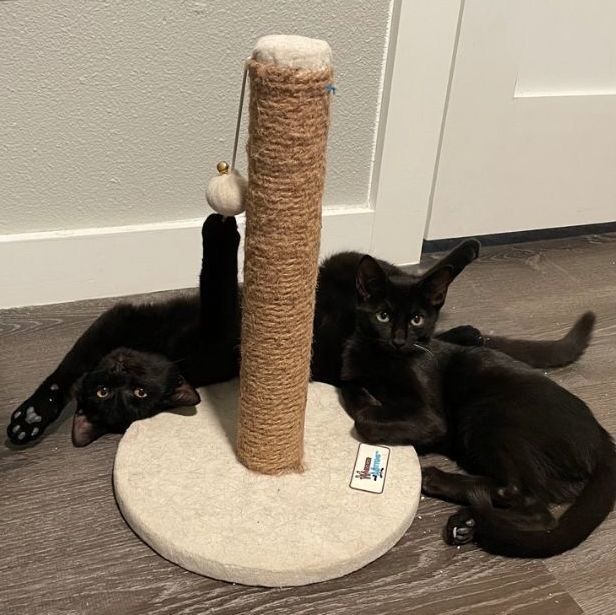 Adopted - Not Available
Name
Tiny (Bonded with Big Boy)
Type
Cat
Breed
Bombay
Gender
Female
Age
Baby
Color
Size
Medium
Status
adopted
Attributes
Spayed Neutered House Trained Declawed Special Needs Shots Current &nbsp
Environment
Children Dogs Cats &nbsp
Tiny might be the runt of the litter but she wins the award for biggest purr! Tiny loves to show affection towards her big brother Big Boy by rubbing her head on him and then plopping next to or on top of him. When Tiny wants to snuggle, she'll even try to crawl into her big brother's cubby hole with him. He doesn't usually let her cuz little sisters are annoying but she still loves him. When Tiny is invited to sleep in her foster human's bed, she will stay snuggled up by the human's side the whole night! Tiny has come quite a long way in a short amount of time with human snuggles. She used to shy away from a human reaching out to pet her or scramble to get down if she was picked up. Now when you come in for pets, she's a loud purr machine! She'll also let you pick her up, but she much prefers for you to snuggle next to each other. Tiny also loves to play and her favorite toys are cat tunnels and long strings that she can chase and jump after! Tiny is super affectionate with her brother and mama, but she hides from the resident cats because they can be aggressive and Tiny doesn't like to be bullied. Tiny might do okay in a home with other cats as long as they are gentle and snuggly with little micro panthers. Also, they can't make fun of her for having two totally random yet distinctive white whiskers on her left side! After Tiny was spayed, her wound took longer than expected to heal; and she was such a trooper with letting her foster human apply goopy medicine and put her in a tiny onesie. Tiny doesn't like to be flipped on to her back, but she was willing to compromise and be stood up on her two hind legs. At the vet, she was scared but was very cooperative and quiet. And of course she was back to her motorboat purring self as soon as she got back home to her favorite blankie.