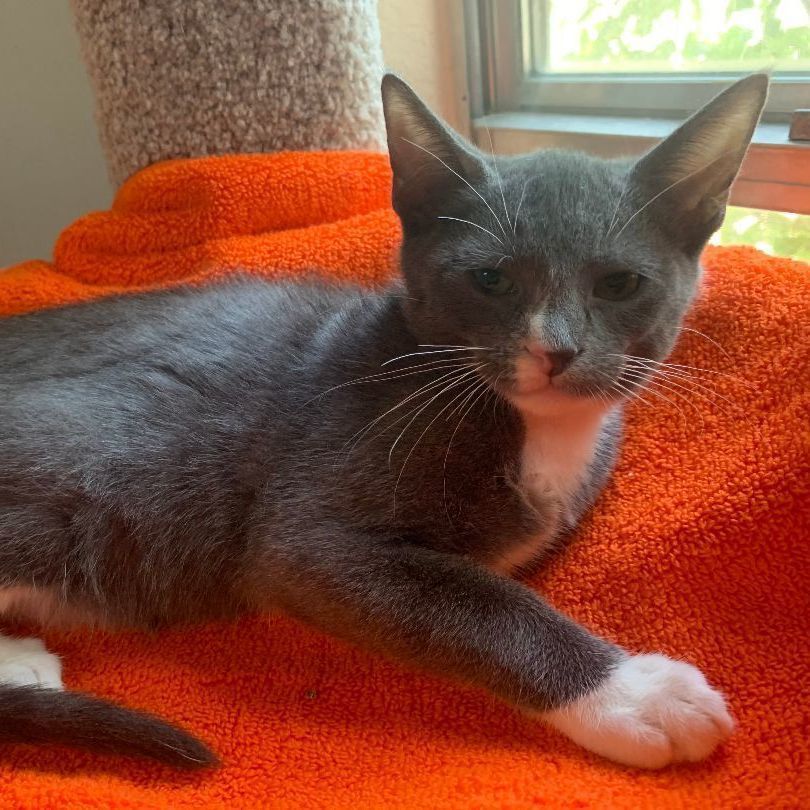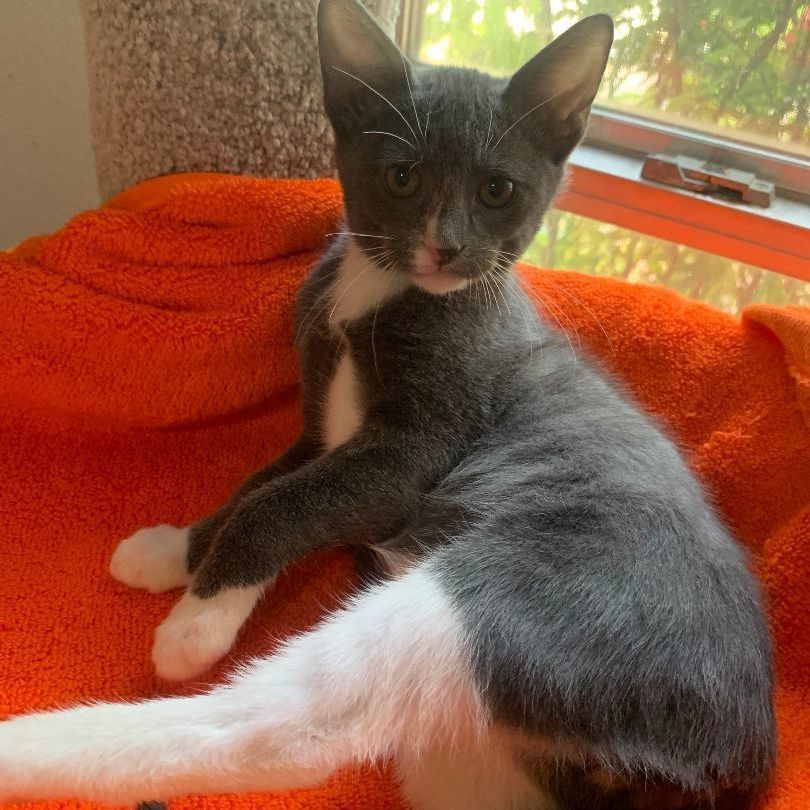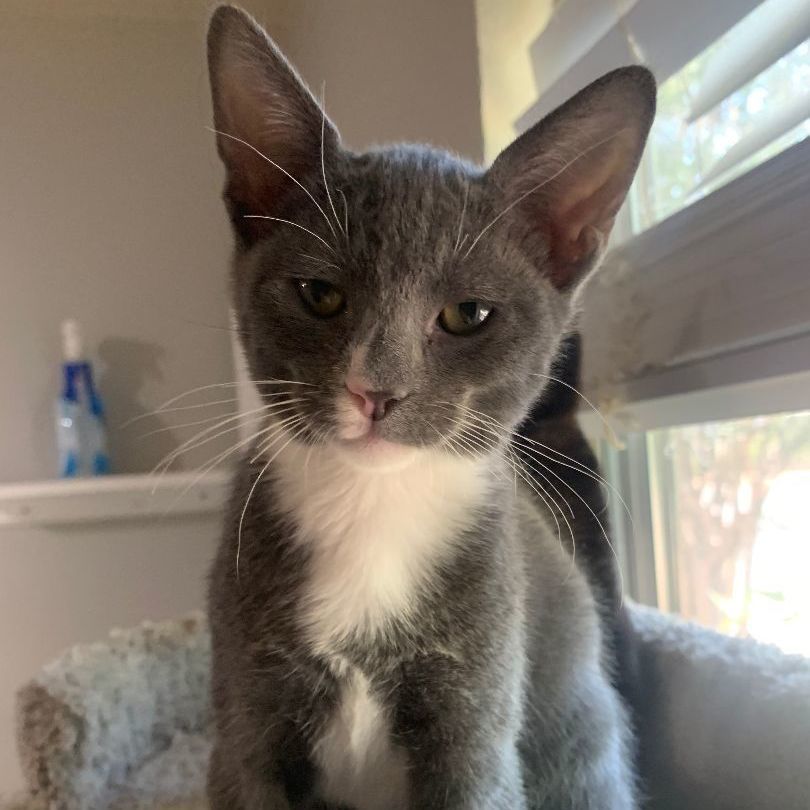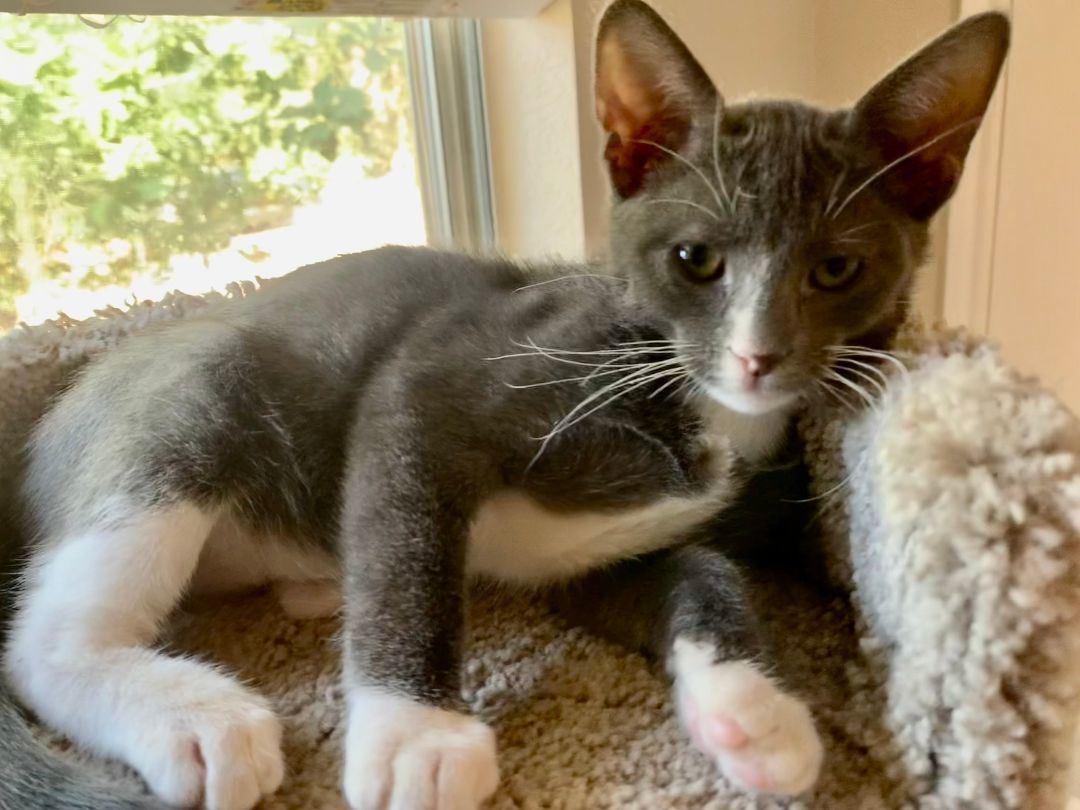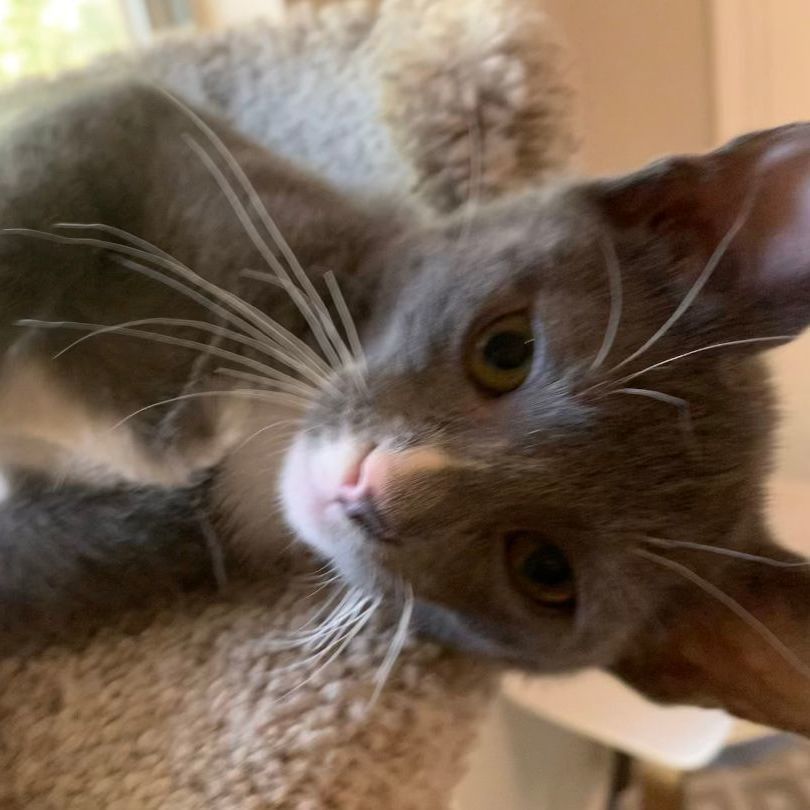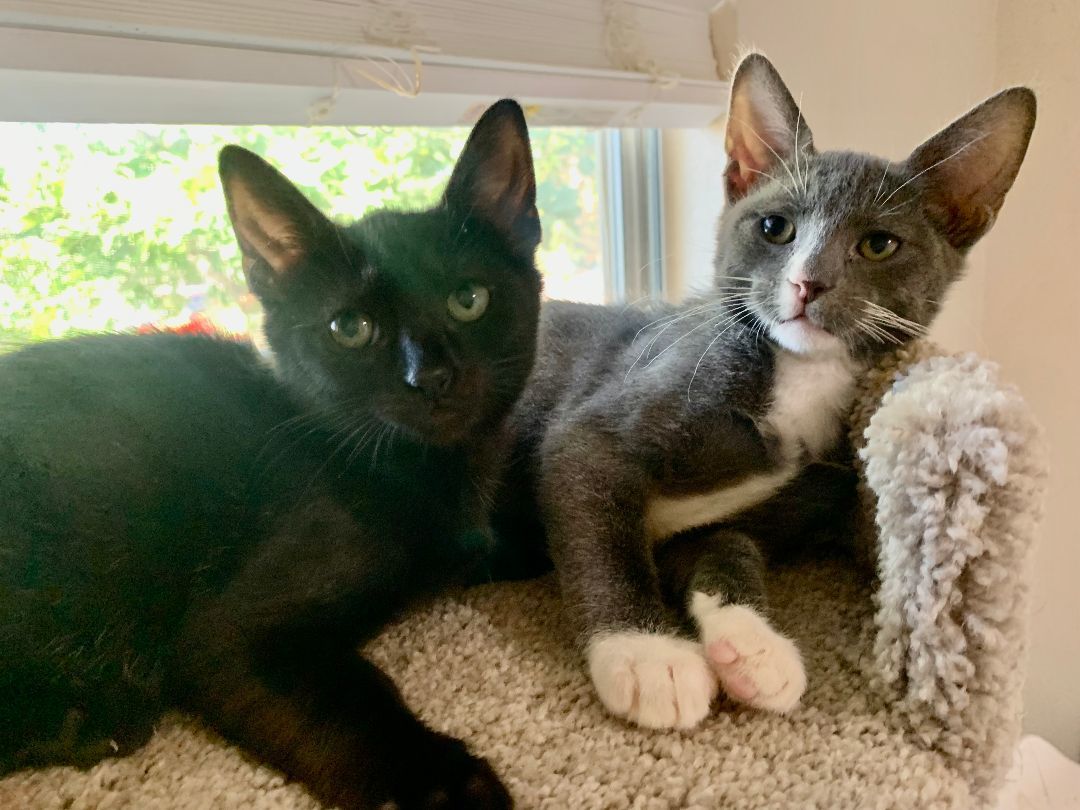 Adopted - Not Available
Name
Harrison Furred
Type
Cat
Breed
Russian Blue
Gender
Male
Age
Baby
Color
Size
Medium
Status
adopted
Attributes
Spayed Neutered House Trained Declawed Special Needs Shots Current &nbsp
Environment
Children Dogs Cats &nbsp
Meet Harrison Furred, the sweet, dapper blue tuxedo kitten who exudes both charm and dignity! With his striking blue coat and dashing tuxedo markings, Harrison is a true feline gentleman who will steal your heart with his knack for flirtatious posing for photos and his purrs for affection.

This playful and sweet kitten is always up for an exciting escapade with his siblings, whether it's chasing toys, climbing cat towers, or exploring new corners of the house. He'll keep you entertained with his joyful spirit and playful antics.

But don't let his playful nature fool you - Harrison is a dignified little prince who knows how to command attention and capture the hearts of all who meet him. When it comes to cuddle time, Harrison will embrace you with affection, enjoying those precious moments of shared love and warmth.

As a devoted companion, Harrison Furred will bring endless joy and laughter to your home. Whether he's entertaining you with his kitten adventures or simply sitting regally by your side, Harrison's presence will add an extra touch of elegance to your life.

If you're seeking a playful, sweet, and dignified addition to your family, look no further than Harrison Furred. Adopt this charming blue tuxedo kitten, and embark on a journey filled with love, laughter, and unforgettable moments with your furry friend.