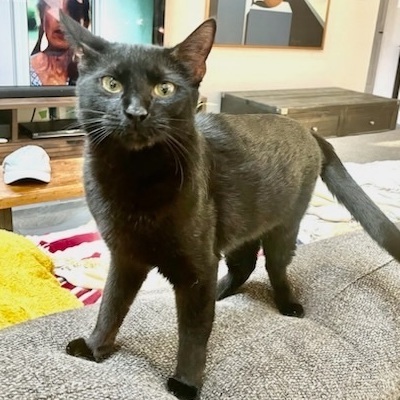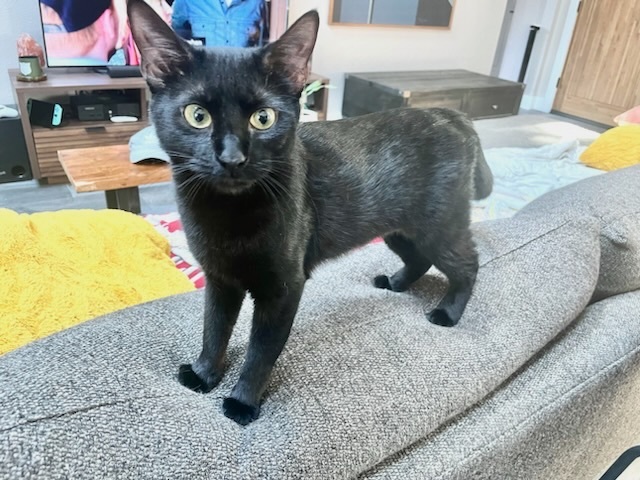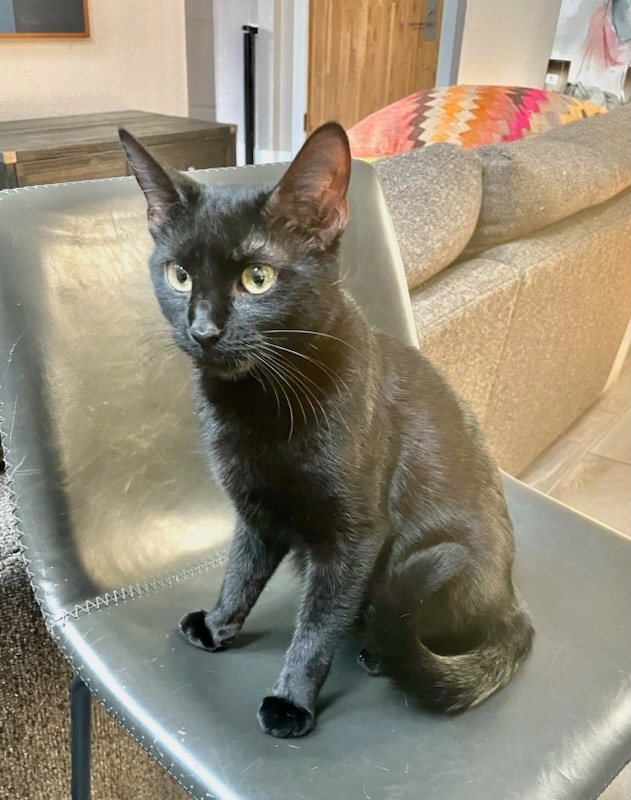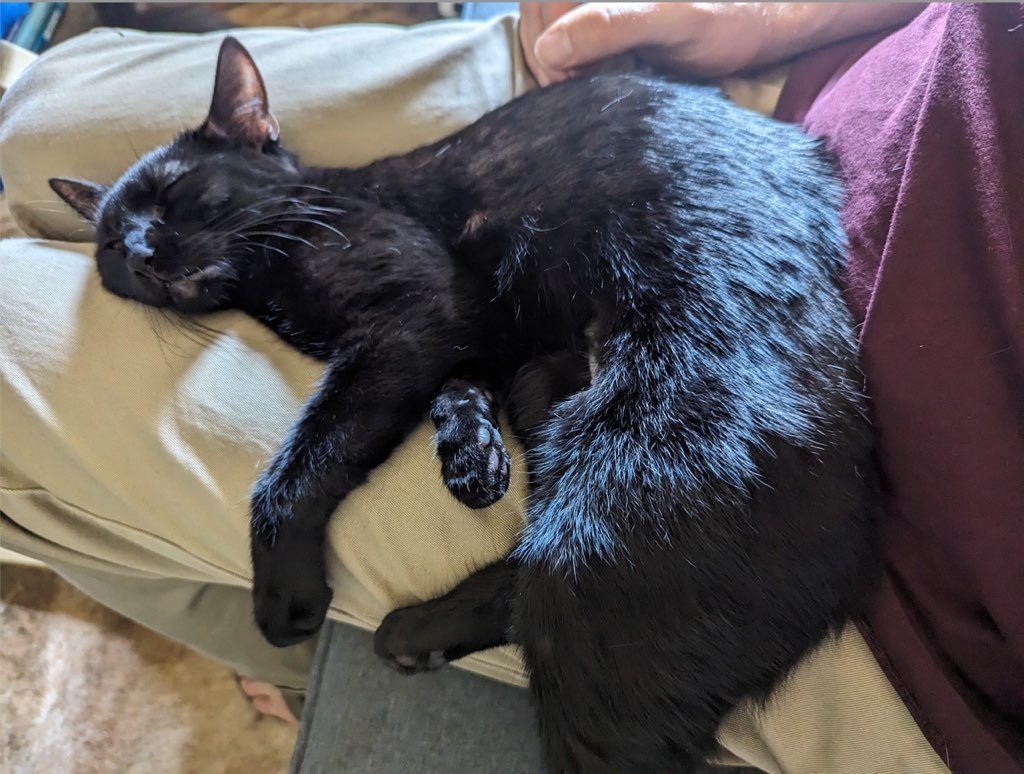 Adopted - Not Available
Name
Lucy
Type
Cat
Breed
Bombay
Gender
Female
Age
Baby
Color
Size
Medium
Status
adopted
Attributes
Spayed Neutered House Trained Declawed Special Needs Shots Current &nbsp
Environment
Children Dogs Cats &nbsp
Meet Lucy, the pint-sized bundle of sweetness who is sure to steal your heart! At just 9 months old, Lucy is a charming black cat with a personality that shines as brightly as her sleek coat. Her endearing traits and lovable quirks make her a wonderful addition to any loving home.

Lucy's favorite pastime is claiming your lap as her own personal throne. She adores cuddling up to her human friends, relishing in long moments of companionship. Her vocal nature adds an extra layer of charm – especially during mealtime when her chatty nature truly comes alive. If you're seeking a feline companion who will keep the conversation going, Lucy is your girl!

With a background of living harmoniously with both cats and a cat-friendly dog, Lucy's social skills are well-honed. She's a pro at mingling with other pets and has even shared her life with a border collie in the past. Her petite size and playful demeanor make her a delightful presence in any animal-friendly household.

Lucy's unique high-pitched, squeaky voice is a testament to her distinct personality. Her adorable vocalizations are sure to make you smile, creating a symphony of cuteness that brightens your day.

As with any feline friend, Lucy comes with her own set of preferences and habits. She's looking for a patient and caring owner who can guide her away from counter-jumping tendencies and food aggression. Her eagerness to enjoy her meals sometimes leads her to gobble up food quickly, and her curiosity might drive her to investigate your plate too. These behaviors likely stem from her early experiences, but with consistent guidance, Lucy can learn to flourish in her new environment.

To set Lucy up for success, it's recommended that she's fed separately from other pets, creating a calm dining atmosphere that's tailored to her needs. Her previous owner, who recognized her unique requirements, wants to ensure she finds the perfect home where her traits are understood and embraced.

If you're seeking a loving, cuddly, and utterly adorable feline companion, Lucy is waiting to make your acquaintance. She's already been spayed and is up to date on her shots, making her ready to embark on a new chapter of love and companionship. Embrace Lucy's cuteness, her charming quirks, and her undeniable knack for bringing joy into your life. Adopt Lucy, and you're inviting a small bundle of love with a big heart to be a cherished member of your family.