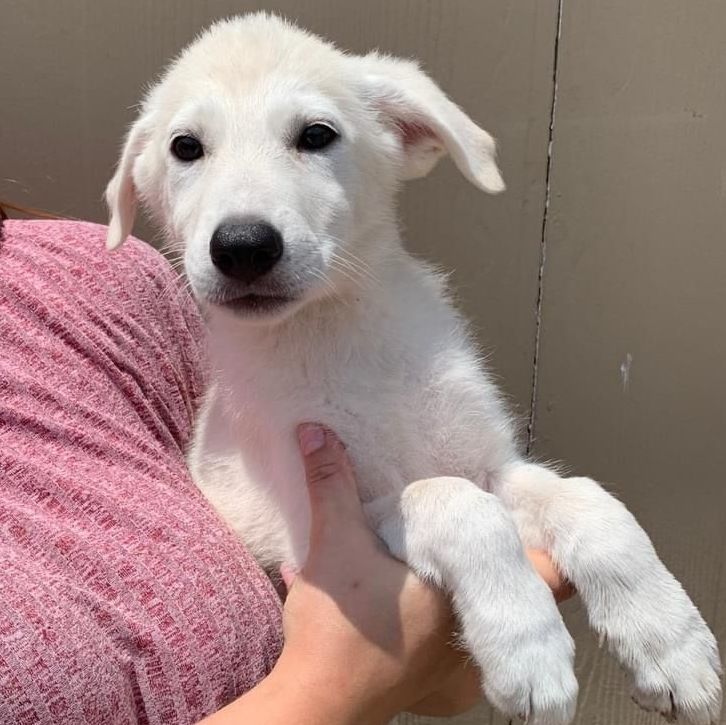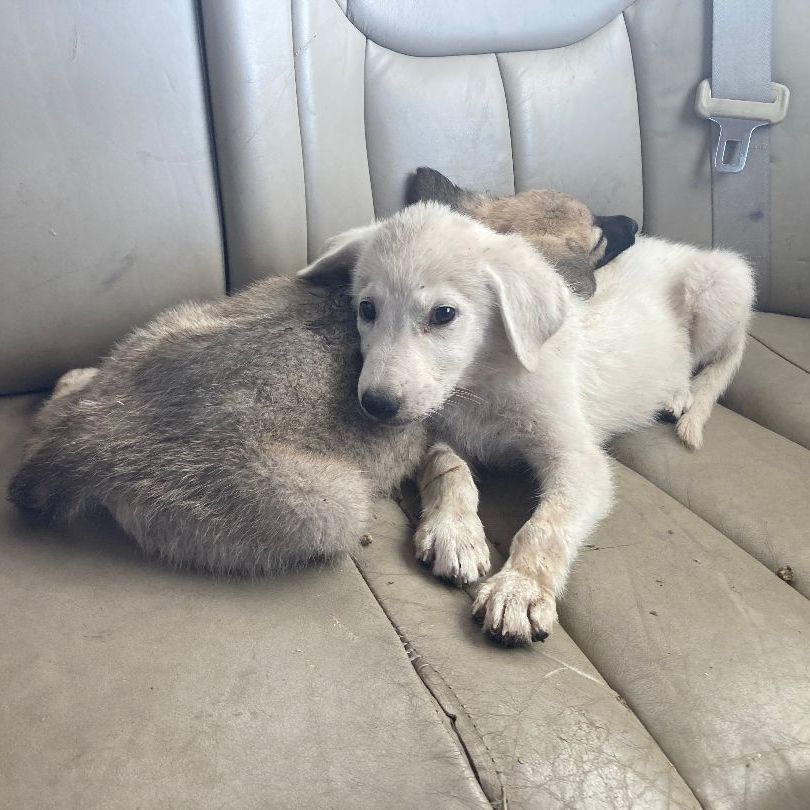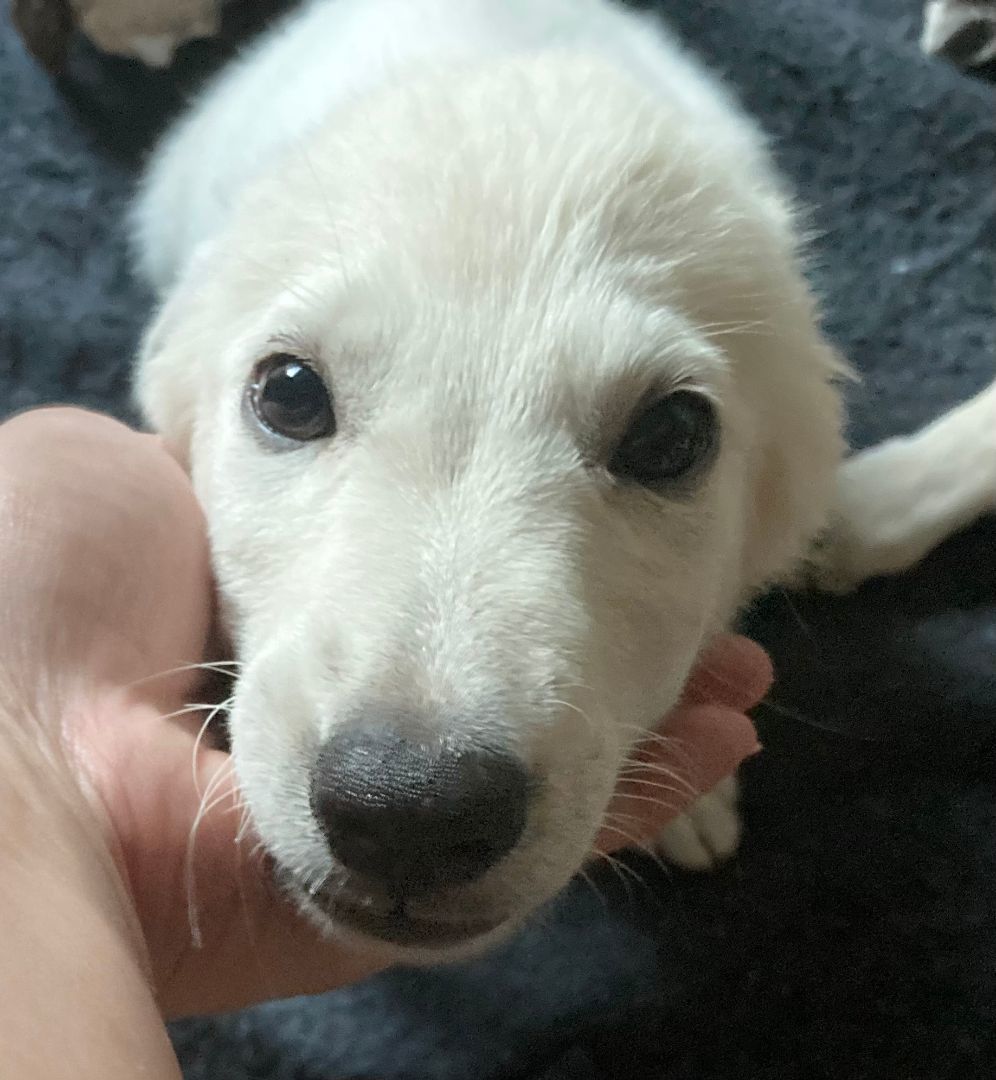 Adopted - Not Available
Name
Alaska
Type
Dog
Breed
German Shepherd Dog
Gender
Female
Age
Baby
Color
Size
Large
Status
adopted
Attributes
Spayed Neutered House Trained Declawed Special Needs Shots Current &nbsp
Environment
Children Dogs Cats &nbsp
I'm Alaska, a delightful all-white Shepherd mix puppy, and I'm beyond excited to introduce myself. Get ready for a whirlwind of puppy joy and endless cuddles as I become the newest addition to your loving family.

My friends say I'm a shining star, and I can't help but agree! With my snowy white fur and brown eyes filled with curiosity, I'm here to light up your life and fill your days with boundless happiness.

Cuddles are my specialty! There's nothing I love more than snuggling up close and sharing warmth and love. Being in your arms feels like a dream come true, and I can't wait to make every moment we spend together extra special.

Playtime is my favorite time! Exploring the world around me is an exciting adventure, and I can't wait to discover every corner of your home, yard, and beyond. Whether it's chasing after toys, playing fetch, or simply frolicking with my puppy pals, I'm always up for some fun and games.

When it's time to refuel, you'll find me by my food bowl, savoring every bite like it's the best thing I've ever tasted. And when the day winds down, I'm the queen of sweet slumbers, dreaming away in my cozy spot, getting ready for another day of puppy excitement.

Treats and toys? Count me in! There's nothing better than a tasty treat or a squeaky toy to brighten my day. Whether it's a game of tug-of-war or a delightful chew session, I'm your partner in play and fun.

While I'm here with my fellow pups, I'm eagerly waiting to become part of a family that will adore me just as much. I'm ready to shower you with unconditional love, wagging tails, and a heart full of pure puppy affection.

Our rescue story: In scorching 107-degree heat, one of our volunteers spotted a lone puppy at a flea market, confined in a dirty crate with no access to shade or water with a heartless "free" sign. The other vendors reported to her that the owner of the puppy had disappeared, abandoning this puppy and siblings the day prior. Covered in fleas and vomiting rocks and sticks because they were desperate for food, she found 3 more puppies cowering under a nearby trailer. Without hesitation, our volunteer stepped in, rescuing them from this deadly, heartless situation.